Give us a call today to hear our holiday pricing on ALL new bikes!
Now through 01/31/23 receive special Holiday season pricing on ALL in stock new bikes, as well as in stock accessories included at the time of purchase.
Husqvarna
Arriving Soon to BCC!
2023 Husqvarna Heritage Models
Life is better Behind Bars
Track or Trail...
we've got you covered
Get A jump on Financing
Take the first step to freedom and Complete your application online.
In 1971 Larry purchased his first Maico, leading him into a long life of riding, and racing motorcycles with his brother. Following suit, Larry's three boys grew up riding, and racing hare-scrambles across the United States. In 1992 Beaver Creek Cycle was born in the humblest of ways; a single car garage and vacant chicken coop. Through the years BCC has continued to grow much in part due to it's strong following of loyal customers and their passion for dirt bikes. Although we may not be operating out of a single bay garage anymore, we continue to be mindful of our roots; it's the love of the sport that keeps us here. Along with the business, the passion for motorcycles continues to grow, and of course is passed down through the generations. We are now on our fourth generation of racers, with no signs of slowing down.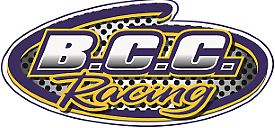 Love all things dirt bike? So do we! Visit our eBay shop for parts, accessories, gear, and merchandise.